Breakfast Networking - May 2023
Promote your business before the workday even begins. These breakfasts focus on roundtable power networking and give attendees the chance to exchange business cards, develop new prospects, and share a 60-second commercial with each table.
Each breakfast provides members and non-members alike with the opportunity to network and establish a relationship with other local business leaders while enjoying a coffee and a small breakfast. A breakfast networking event is a great way to start the morning. During each breakfast, business professionals come together in an effort to strengthen our business community by building relationships and business networks. These events are a great way to stay informed of current events and all chamber happenings.
Breakfast Networking is a free event that is open to the public. Location and dates vary, so please check our calendar of events for all information. Registration is not required but it is helpful.
Hosting a breakfast is one of the coveted opportunities the Chamber is offers to its members to promote their business. You have the opportunity for all to tour your business location, give away promotional items to each attendee, receive microphone time to promote your business, and choose the menu.


A few tips for a successful event:
Create an invitation - be sure and share it with the Chamber
We promote the event by electronic invitation to our membership twice at least 2 weeks prior to the event, flyers printed out and shared at any chamber functions leading up to the event, Posted on Chamber's website and all social media accounts
You can promote the event by creating a Facebook event and adding Sunnyvale Chamber as a co-host, write a press release and send to the local media, invite your costumers and prospects, business partners and employees. 
For more information, please contact Tammy at tammy@sunnyvalechamber.com or (214) 809-5615.
Registration to attend is not mandatory but is appreciated!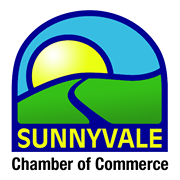 Details
CDT
May 02, 2023 @ 8:00 am
May 02, 2023 @ 9:00 am
1. Attending Breakfast - $0.00

February 07, 2023 @ 12:00 AM

March 07, 2023 @ 10:00 AM
Organizer
Tammy Hawkes
Venue

TBD