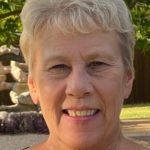 TerriShatter-I was born in Iowa and moved to Texas in 1984 where I met my best friend and wonderful husband Phil, who is from Michigan. We were married in Dallas in 1992.
I started my career working at Dallas Power & Light on 11/2/84 and never looked back. I worked several different jobs but always in some type of customer service role. This started my involvement with civic groups. I set on the board of several chambers in my area and became board chair of most of them. I loved doing volunteer work in the Cities where I worked. I retired from Oncor on 2/1/21.
Since retirement I've been enjoying traveling and spending time with my husband, family and friends. I am currently the board chair on the Sunnyvale Chamber and have been for many years. I enjoy this role especially since we are residents of Sunnyvale for over 20 years.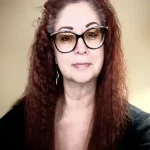 Bernadine "Bernie" Rodriguez is the Accounting Manager for Mutual Title LLC in Sunnyvale, Texas. She also owns a bookkeeping business going on 9 years. Ms. Rodriguez brings twenty-seven years' experience in event planning, accounting, and administrative work. She has worked with fortune five hundred companies and small familyowned businesses. A native from Denver, Colorado Ms. Rodriguez worked for the Solar Energy Research Institute in Golden (which is now the National Renewable Energy Laboratory) for many years prior to moving to Dallas. Her passion lies with helping small business owners with their financial reporting. She dedicates herself to helping others and her community. From 2010 to 2015, she worked with a non-profit rail advocacy group. Her duties were event planner, sponsor coordinator, and other administrative duties. She is all about helping communities thrive.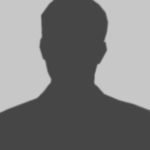 Shaji Daniel – with Agape Home Healthcare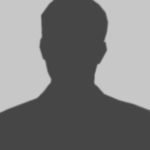 Brad Davis  with Oncor
Ben Graham is the owner of Wellness Code which is a new MedSpa in Sunnyvale. He is a Board-Certified Physician Assistant with over 8 years of experience in Emergency Medicine, Urgent Care, Orthopedic Surgery, Hormone Replacement Therapy and Aesthetics. He is a Physician Assistant known for putting his patients first and offering high quality medical care. Ben graduated from Keiser University in Ft. Lauderdale, FL in 2014 with a Master's of Science in Physician Assistant Studies. He also has a Master's of Arts in Clinical/Counseling Psychology in 2012 from Midwestern State University in Wichita Falls, TX. He obtained his Bachelor's of Science with a double major in Biology and Psychology with a minor in Chemistry from the University of North Texas in 2010. Ben currently lives in Sunnyvale with his wife Cheryl and Doberman Zeke. Ben loves playing basketball and working out.
Andy Taylor is a project manager with the fines and fees collections division of Linebarger Goggan Blair & Sampson, LLP, in its local Dallas, Mesquite and Allen offices.  For more than 17 years, Mr. Taylor has held several key positions with the law firm and is currently engaged with coordinating collection activities and client reporting, while working closely with court staff on the day-to-day implementation of collection programs and initiatives for some of the law firm's clients within a tri-county area (Dallas, Collin and Hunt), including those of the Town of Sunnyvale, Texas.  He is further involved with ongoing client efforts from client relations and client maintenance activities to client retention and client development endeavors.  His past civic and professional involvement includes service on the board of directors of the Texas Association of Assessing Officers (TAAO) as the regional director for region eight, and as past president of the North Texas Chapter of TAAO. Mr. Taylor is honored to have been the recipient of various accolades through the years, including the Above and Beyond Award from the TAAO state association, as well as both an Executive WITI Award and Outstanding Achievement Award from the Linebarger law firm. A firm believer in fervent service to the community and its citizens, Mr. Taylor champions several worthy causes, from the Leukemia & Lymphoma Society to Texas Scottish Rite Hospital for Children.  As a product of the public school system in Texas, Mr. Taylor also believes in the importance of giving back to our student learners; and with that outlook, he volunteers a portion of his time in the Dallas Independent School District.        
Chris Lawless – Trinity Capital Bank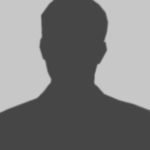 Teresa Bruszer- Realtor at C21 Fine Homes & Estates Judge Fite Real Estate. Teresa has been a resident of Sunnyvale since 2000. As a professional realtor I enjoy helping people find a home that checks as many of their box's as possible. I take pride in providing 110% service and work diligently to keep a 5 star rating with my clients. I know my loyalty, honesty, trustworthiness and love for people are character traits that help me connect with my clients almost immediately. Putting others before myself is how I approach each day. God has set me in a place to LOVE others through my work. My husband and I have raised two boys who attended S.I.S.D. where we have dedicated much of our time volunteering and serving the schools and community over the years. I love where I live and you can too! Bruszer 4 U Real Estate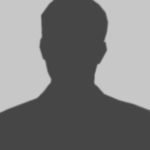 Helen Ethridge – Owner of Windsor Florist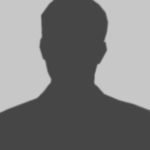 Chris Hagan of Vince Hagan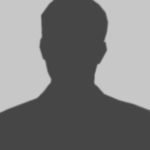 Mike Slaton – Slaton Financial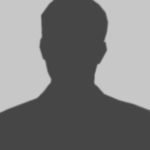 Mike Tolleson – Cicis Pizza
 Houston Tullos – State Farm
I was born and raised in Shreveport, Louisiana. I attended the University of Mississippi and earned my degree in Marketing. State Farm has always been in my blood, my father has been an agent for 30 years, along with my grandparents and uncle. I worked for a local State Farm agent in Texas before opening the doors to my Sunnyvale office in 2018! In my spare time, you can find me playing golf and hunting. I married my beautiful wife Mary lauren in 2021. I enjoy spending time with my friends and family, exploring everything DFW has to offer! Spending time and getting to know people in the community is something my team and I are very passionate about. I'm excited for the opportunity to help customers with their insurance policies to help prepare them for life's unexpected. My awesome team is ready to help customers find the policy for auto insurance, homeowners insurance, renters insurance, life insurance, and more. Come visit us at our Sunnyvale office today!~
Danny Mack – Christian Care Center
Danny Mack is the Director of Spiritual at Christian Care Communities and Services. He has served on the board of Sharing Life Community Outreach, The Texas New Mexico Hospice Organization, and the Mesquite Ministerial Alliance. He is a business philosopher and a national motivational speaker.