SUNNYVALE CHAMBER AMBASSADORS
Chamber Ambassadors act as liaisons between the Chamber and the community. They serve as an official representative of the Chamber of Commerce, a front-line volunteer. Ambassadors meet the second Tuesday of the month at 12:00pm. Location will vary. Ambassadors will also attend ribbon cutting events, networking breakfasts, mixers and other chamber functions throughout the year. For more information or application contact membership@sunnyvalechamber.com.
Morgan Mayo - Ambassador Chair
Morgan grew up in Mesquite, TX and attended Mesquite High School. She earned her bachelor's degree in Sociology & Criminology from The University of Oklahoma. BOOMER! She currently resides in Forney, TX with her daughter, Elle, and English bulldog, Pebbles. Morgan is the Cemetery Manager at New Hope Funeral Home and Memorial Gardens in Sunnyvale, TX. As the cemetery manager, she can assist with property needs and memorialization. Her goal is to be the sunshine through the darkness for those families experiencing a loss or planning for a loss in the future. Since joining the New Hope team in March of 2021 she has enjoyed being a part of The Sunnyvale Chamber and is excited about the growth of Sunnyvale.
Daisy Vasquez
My name is Daisy Vasquez and am a Dallas, TX native. I have built my career in the Sales and Insurance field since 2014 with over 15 years of Customer Service experience. I currently reside in Mesquite, TX and have always been a close neighbor to the Sunnyvale, TX area. As a Mesquite resident my goal is to raise my only son, Damian, with my dear husband Leo of 12 years. I am excited to have been a part of the Sunnyvale Chamber Ambassadors since March of 2021. Being a part of this wonderful group of people that share the same vision for the town of Sunnyvale is amazing. I look forward to the continued growth of this group of individuals and our commitment to the town of Sunnyvale.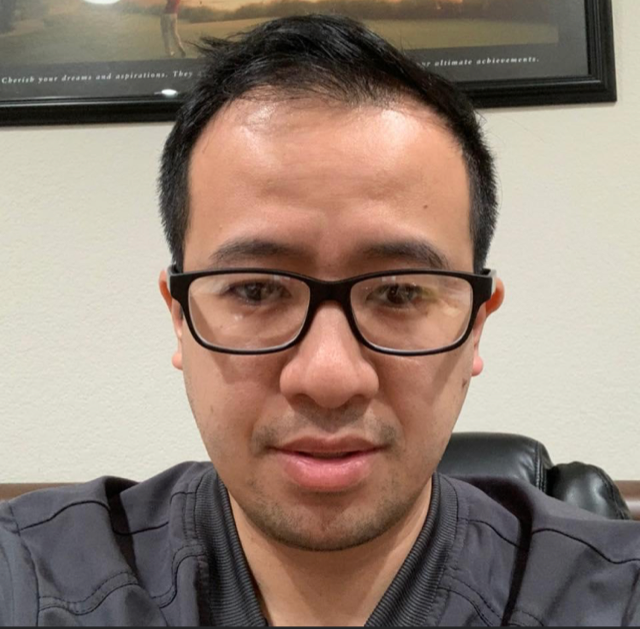 Dr. Dinh
Dr. Dinh, DC, attended the University of Oklahoma in Norman, Oklahoma, where he earned a Bachelor of Science in mechanical engineering with a minor in biotechnology. He completed his chiropractic doctorate at the Parker College of Chiropractic in Dallas, Texas, graduating in 2010. Since earning his doctorate in chiropractic care. Dr. Dinh, DC, has gained extensive experience as a practitioner, allowing him to provide expert service in a wide range of situations. He is certified in the use of the Webster technique, as well as instrument-assisted soft tissue mobilization (IASTM), bringing his patients relief from their chronic pain. Out of the office, Dr. Dinh, DC, feels blessed to spend time with his wife, Traci, and their three children.
Would you like to volunteer and be an Ambassador for the Sunnyvale Chamber?
Contact Tammy at (214) 809-5615 or membership@sunnyvalechamber.com